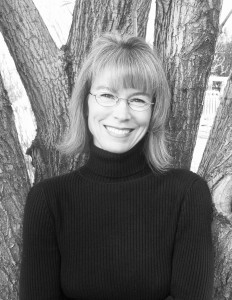 Jody is an outstanding writer and person. She has a zest for life, a passion for kids and writing and a very positive attitude. I first met her on the Verla Kay message board (the blue board) when I had sent a critique request to one of the threads. If you want to know even more about Jody, her writing and writing in general, please visit her blog Just Kidding: On Writing for Children and Other Life Stuff

To start things off, I have to ask, "Why do you write?"
Hi Brian!  Thanks for having me.  I write because I love it!  I love to brainstorm story ideas, to listen to and record characters' voices, to choose just the right word, to figure out solutions to problems, and to work until it's right.  I love everything about writing–even the gray lines a pencil makes on a white piece of notebook paper!
What was the best dose of encouragement you received as a beginning writer?
Not long after I started writing picture books, I entered the 2007 W.I.N. Contest and got 3rd place.  I was thrilled.  Verla Kay judged the PB category and gave me some great feedback.  In the magazine world, two ezines, Fandangle and Stories for Children, published some of my early work, for which I'm grateful.  Plus, the staffs of those ezines were great to work with.  Also, I joined three critique groups, whose members continue to encourage and challenge me.
How long have you been actively submitting to magazines and book publishers?
I've been writing seriously for children since January 2006.  My work day begins once the kids are in school, and I write until they come home.  Summers are a little tough, but I wouldn't trade that time with my kids for anything.  They're the reason I'm writing for children.
You have a wonderful agent at the Prospect Agency, how did that come about and does she submit your poetry too or just your book manuscripts?
You're right; Teresa's awesome!  I subbed to her through Prospect's website, we back-and-forthed, and she offered representation.  She submits my book manuscripts; I sub my magazine pieces.
How can the magazine market be beneficial for beginning writers, even those writers who insist they ONLY want to write picture books?
I write for magazines because I love it, because it's a challenge, because the turn-around is typically quicker than with book submissions, because each time I try to write something, I gain experience and skill, and because it's fun knowing millions of readers and their families will read my work.  I love writing short.  I know some people want to concentrate on writing only PBs, and I respect that.  They're different genres—magazine writing and picture book writing—and I found there's a learning curve with each.  For me, writing for both works.
Can you tell us what poems of yours we can look forward to as we visit the local library or open our mailboxes?
Humpty Dumpty published my poem "Toothless" in its Jan/Feb 2011 issue.  And I recently sold poems to Highlights and High Five. But I don't know when they'll be scheduled.  Stay tuned to my blog for updates!
As for picture books,  what were some of your favorites as a child and what are some of your favorites you've read to your children?
I remember reading the original Clifford, the Big Red Dog and A Tiny Family by Norman Bridwell, The Teeny Tiny Woman, illustrated by Margot Zemach, Harold and the Purple Crayon
by Crockett Johnson, and Mickey's Magnet
, by Franklyn Branley, which came with a real magnet taped inside the back cover!  Plus lots of encyclopedia volumes.  My parents were both educators.
Some of my modern day favorites include almost anything by William Steig and Cynthia Rylant, particularly The Old Woman Who Named Things
, Kevin Sherry's I'm The Biggest Thing in the Ocean
, My Friend Bear by Jez Alborough, All the Places to Love
, Patricia Maclachlan, The Day the Babies Crawled Away, Peggy Rathman, Orville: A Dog Story, Haven Kimmel, The Going-To-Bed Book, Sandra Boynton, Zilla Sasparilla and the Mud Baby, Judith Gorog, The Red Bird, Astrid Lindgren, Louella Mae, She's Run Away, Karen Beaumont Alarcon, and When I Met the Wolf Girls
, Deborah Noyes, to name just a few. 🙂
When it comes to writing, is there a certain type of book you love writing best (whimsical, wacky, sappy, etc)?
I love writing books with a distinguishable voice (I guess that means character-driven), whether they're silly or serious, in prose or in rhyme, educational or commercial.  But if I had to choose, well, I couldn't.  Please don't make me!
Finally, what attributes must writers and aspiring writers possess for them to succeed in the difficult world of publishing?
Persistence, patience, willingness to accept feedback, willingness to learn the craft.  That and plenty of good people around to boost you up when the going gets tough.
Thanks for the interview Jody.
Thanks, Brian!  It was great fun.
We hope you've enjoyed this interview with Jody Jensen Shaffer.
Comments
comments