I'm so happy Amy Rose took some time out of her busy busy busy schedule to answer some questions for GotInterviews.com. I've come up with what I hope would be some questions you'd ask if you sat down in a honkytonk with her some Saturday night after a show. I hope you enjoy the Amy Rose interview.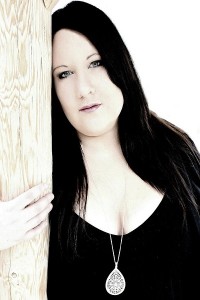 Hi Amy, thank you for taking time to answer some questions for our readers. It looks like 2014 has started off well for you. Your ballad Sunshine cracked the Top 25 on the New Music Weekly charts and you'll be making a trip to Nashville in February. Can you tell us how you've enjoyed the reaction your fans and radio stations have had for Sunshine? Also, what is on board for your trip to Nashville?
I've gotta say that I have the most incredible fans EVER and it's because of their overwhelming love and support the reason why I'm walking around with a big smile on my face… 🙂 As for the Nashville tour, we have some awesome shows happening including performing at The Nashville Universe Awards, The Billy Block Show, The Performing Writers Showcase at Tootsies as well as I'll be co-hosting the afternoon drive on Kix 96… I'm really looking forward to getting back on the road and being apart of CRS week in the heart of Country Music aka Nashville Tennessee!!!!!!


I also see on your website that you're up for a few Nashville Universe Awards – Best Female Artist, Song of the Year and Music Video of the Year. Congratulations on those nominations. Can you tell our readers how the winners are chosen? Are they industry voters, fans, etc.?
Thanks, I feel so honored to be apart of a great organization helping artist such as myself get noticed and the fact that The Nashville Universe Awards are based on fan voting makes it that more sweet…

The Independent Country Music Association named you their 2013 Emerging Artist of the Year and you just recently received the plaque in the mail. It sure is shiny. What do you attribute to you and your songs receiving so many awards and award nominations. It seems like it is simply raining awards in your world.
Honestly it is such a hard industry to break into and definitely alot of countless hours trying to open doors, so when your nominated it just makes you feel that all those countless hours and hard work invested are finally paying off and that people are recognizing your efforts… It's truly such an honor just to be nominated but yes it definitely feels great to win… 🙂


How did you begin working with After Tuesday Productions? They produced your latest single. It seems like you have a good partnership going there.
I'm a firm believer that if you surround yourself with great people then you'll be bound for greatness so let me introduce you too Glenn Coulson and Marty Beecroft of After Tuesday Productions… I met these guys almost 4 years ago and I knew right from the start this was a match made in heaven… I not only consider these extremely talented guys my producers but my friends…


I could continue with asking about all your accolades, but a lot of your fans would probably want to know even more about how you got here and your influences growing up. To start off, when you were a child, could you describe what the soundtrack of your life was like?
My parents are die hard country fans so needless to say I grow up in a house where country music was all you heard AND all that was played… I was 5 years old when I took the stage for the first time at my hometown fair singing Stand By Your Man by Tammy Wynette and from that moment I was hooked… My parents basically put their lives on hold to travel all around Canada and the US, entering me in every singing contest known to man kind… Hahaha (I definitely wouldn't be where I am today if it weren't for the support of my Mom and Dad who has always had bigger dreams for me than I had for myself) The soundtrack of my life, 20 years in the making but this is just the beginning… Hahaha


When did you first get the bug to perform and who were some of the people who inspired you to pursue a career in music.
I'm a HUGE fan of Dolly Parton (I think she's brilliant and talented with beauty too boot) She definitely has inspired me and is the perfect example of the type of artist I want to be and the type of career I would love to have…


Do you have a dream duet partner you would like to perform with one day in the future?
Vince Gill… (I absolutely adore him)


How do you balance being a mother and raising a family with being a full-time rising country music star?

It definitely has it's moments at times but I have the most incredible Husband who honestly is my rock and together we go with the flow and just make the craziness work… (I know your probably thinking right now, holy macaroni her Husband has hacked her interview BUT I assure you these words are actually coming from me) Hahaha plus I promised my oldest Daughter that I would introduce her to Justin Bieber one day… Hahaha


What's the most fun thing about being Amy Rose?
Hmmmmm maybe the fact that I'm C.R.A.Z.Y. (In a good way of course) Hahaha
To get an idea of things, places and feelings that may inspire an artist such as yourself, could you give us a few of your favorites? Here they are and elaborate if you'd like:


Favorite Season?
Summer!!! Sunshine, flowers & flip flops baby…


Lakes, rivers, streams or oceans?
Hmmmmmmm can I pick pools??? Hahaha (I'm scared about what are in my options) Hahaha Snakes, Tadpoles, Fish and Sharks…


Coffee or tea?
Neither…


Concrete and glass or grassy field?
Concrete and Glass…


Favorite color?
Pink…


Jesus, Mohammed or Buddha?
Jesus…


Favorite type of falling water? Rain, snow, hail, fog or mist?
Mist… (For the diva effect) Hahaha


Favorite books?
Dr. Seuss (For the kids of course) 😉 Hahaha


Finally, for you, would will a successful 2014 look like?
Sharing a stage with Dolly Parton at the Grand Ole Opry!!!!!!! Hehehe 😉


Thank you very much Amy for your time. I look forward to when you are down my way in Texas to perform. I look forward to meeting you one day in person.
We hope you've enjoyed reading the Amy Rose interview here at GotInterviews.com Please visit Amy's website, tweet her on Twitter or become a friend on Facebook.
Comments
comments