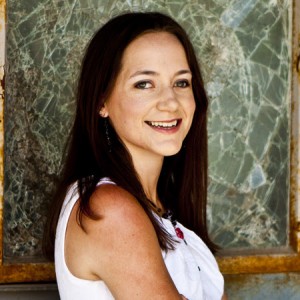 I discovered Morgan Barnhart while reading a guest post she wrote for Ileane Smith at Basicblogtips.com. I commented and she replied soon after. That prompted me to visit her blog at SocialbleBoost.com. I then followed her on Twitter and I've been learning a lot about social media and blogging ever since. I think more than learning about social media, Morgan has taught me a lot about being social. That's what I always needed. Thanks Morgan!
Don't forget to visit Morgna's blog after reading all about her below.
You're the CEO of Sociable Boost, what does your company do?
I provide social media coaching, consulting, training and general guidance. I've been involved in building online communities and engagement for about 12 years now and love every minute of it! 🙂
Do you believe there is such thing as an unscrupulous social media manager who may try to lure unsuspecting business owners into their lair?
Oh absolutely! I have seen so many websites and so called social media "experts" that just make me cringe. I wish I could call them out on their actions in public, but I learned long ago that it's better to just give people awesome information and hope they realize one is better than the other. 🙂
What are some unscrupulous social media practices you have noticed?
Mostly, it's companies promising that they can get "so many new followers" for like, $10 or something. Basically, any company that offers to get a specific number of new followers for a specific price, is a SCAM! They may be able to get you a few new followers, but chances are, NONE of them will be targeted and even care about what you're trying to offer. Anyone who tries to rush the process of social media is a scam. Anything that says, "I can do this in just 24 hours!" or whatever, you need to run the other way! You also need to make sure that the people who say they can help you with their social media, are actually social themselves. I have seen so many people claim to be SO great at social media but when I go to their platforms it's a ghost town, or even worse, they do nothing but self promote. Basically, make sure they practice what they preach!
How long have you been working as a social media manager/social media coach?
Well, this field has not been officially around until only a few years ago. I've been practicing and learning the fundamentals for 12 years, but have been helping people for about 5. Started out working directly for specific companies, but then branched out on my own a year ago.
What is the one thing business owners are typically unaware about when it comes to social media platforms or campaigns?
I know you only asked for one, but I'm going to give two, if that's alright. 🙂 The first one being that businesses want everything to happen ASAP, but since social media is about building trust in order to build a community, it can take up to 6 months to start seeing real results. The other thing is, business owners want to just promote their stuff and get people to buy buy buy. But again, that's not how social media works. You have to be social, engaged and listen to what people are saying before self promotion. We all want to make money and we all want to see results, but there's a method to the madness that must be done first before asking for the sale. Which means doing their due diligence with providing awesome customer service, engagement and FREE information to build that long lasting trust.
You have a monthly social media newsletter. What kind of tips do you provide for your readers?
Right now I'm running a campaign where if you sign up for my newsletter, you'll receive a 7 day social media mini course, where I offer some great tips and advice. In general, though, I send out a monthly newsletter where I simply talk to people about some great new tips and advice that they should be implementing into their everyday social media campaigns. As long as it's practical, reasonable and realistic, I'll include it in the newsletter.
Do you provide any special free offers other than your newsletter tips?
I have a TweetChat that goes on every Wednesday @ 3PM CST under the hashtag #sociablechat. I also offer a monthly LIVE seminar event where I'll talk about a topic and give the chance for people to ask questions LIVE on the air and I'll answer them. I also offer a podcast where I'll talk about different topics, trends, etc. I also have a smartphone app that is also free. I'm also gearing up to offer some free eBooks, free training videos and lots of other free stuff! 🙂 The social media evaluation that I offer is no longer free, as I was getting a lot of people that didn't take it seriously or would get frustrated at the results I gave them (my opinion to further your campaign is an option, the actual evaluation is based on facts and observations), so I am charging a bit for the social media evaluation, but it's super cheap compared to some other companies. All of this can be found on my website: http://sociableboost.com
Social media is your passion, how did you get to be so darn social?
I don't know. Haha. I've always been a social person. When I was a kid, I'd always befriend the new person and I always made friends with everyone in class. When I got online, it just translated really well. But to be honest, even if you're not sociable offline, you can still be sociable online, as not being face-to-face with someone can actually sometimes make the situation easier. Try not to get caught up with saying the "right" thing as there really is no "right" thing to say. Just say the first thing that comes to mind, and if that happens to be, "I love your article on "such and such"." Then so be it! 🙂 Anything can strike a conversation.
At age 11 you began recording your voice on a boom box and making your own radio shows. Were these like old time radio shows from back in the 1950s like The Shadow or Burns and Allen or something more like the Howard Stern or Don Imus shows?
Haha, not quite like that. Though I did start to make those old time radio show (or radioplays as they're more commonly known by online), when I got older. But when I was in middle school, I'd just get with my friends and we'd record silly radio shows, like talk shows, music shows, etc. It was great fun!
Recording your voice eventually became something you were paid for by doing voice over work. You've been doing it for years, how did your first opportunity come about?
While I did my social media thang, I realized that I had talent in the voice over field. I spent YEARS practicing and training my acting and voice skills. Eventually, I felt I was ready and started applying for paying jobs. Low and behold I started getting quite a bit! Now, social media is my #1 priority, but I am occasionally contacted about a gig. I only take fun gigs, since I don't have a lot of time to fully focus on voice acting, since social media is my priority. Still love to use my voice any chance I get, though, like in my monthly podcast.
In what markets have you done voice over work? Anything outside of Texas where you now live?
I've done voice acting work for people all over the world. I used to have a contract with someone in China who used my voice for a lot of stuff. So yes, lots of things outside of Texas. 🙂 Never did any national commercials or anything, only because you really need to be in LA or NY to pursue that kind of work, but I've done a lot of fun stuff.
What are the keys to being a successful voice over actor?
Patience, persistence and never ending training. A lot of people get started in voice acting and they get a few bad reviews and just decide they suck and give up. Most people can be trained into becoming brilliant voice actors. As long as you have the drive to succeed, then you will be successful. If you don't have passion for it, then you're not going to succeed. It is a cut throat industry, to be sure, and that passion will keep you moving forward until you make your big break one day.
You blog at SociableBoost.com and guest blog too. What are some of your favorite blogs where you write guest blog posts?
A couple of my favorites are: Basicblogtips.com & Famousbloggers.net. I'll usually stumble upon other places to guest post and will generally only guest post once, unless I get invited to be a regular contributor. I recommend using http://BloggerLinkUp.com/ to find places to blog post and others to blog post for you.
You are also an avid LinkedIn user. How many LinkedIn groups are you subscribed to and how beneficial are they to your success with Sociable Boost?
I'm a part of 33 groups, but really only visit 3 of them on a regular basis. The rest I visit on occasion, but they just aren't updated as often so there's no need to visit on a regular basis. I'm a part of many local groups which are great for networking purposes and I have gotten a couple clients from them. The groups and Answers are extremely beneficial. The more often you participate, the more likely you are to be contacted and in turn, get sales/clients.
When it comes to any endeavor in life, what would you consider success and how do you suggest others attain it?
When it comes to success, you need to be extremely passionate about what you do. If you're not passionate, then you're going to falter and eventually quit all together because you're just not motivated enough to keep going. Like I talked about above with voice acting, if I didn't have the passion to keep going, I would have quit a long time ago. But I kept at it and eventually gained my own success. The definition of success is different to everyone, so I suggest being able to find that definition for yourself so you're not trying to attain something unrealistic.
Finally, just some quick questions about your favorites.
Favorite season? Summer!
Coffee or tea? Coffee
Concrete and glass or grassy field? Grassy field
Favorite color? Red
Jesus? Mohammed? Or Buddha? Buddha
Favorite books? Kite Runner, Lie Zombie Lie & The Power of Unpopular
Cats or dogs? Dogs
Pizza or Burgers? Pizza
Twitter, Facebook or Google Plus? (choose only one) Twitter
Trivial Pursuit, Settlers of Catan or Candy Land? Candy Land
Favorite voice over actor ? H. Jon Benjamin
And if you've enjoyed this interview experience, who would you like to see interviewed here at GotInterviews?
Melissa Agnes from melissaagnes.com
Ileane Smith from Basicblogtips.com
Thanks for the interview. It was great having you as a guest here at GotInterviews.com.
Thank you so much for interviewing me! I had an absolute blast. 🙂
Find more on Morgan Barnhart
LinkedIn
Facebook
Twitter
Website
Comments
comments