The Marlene Forte Interview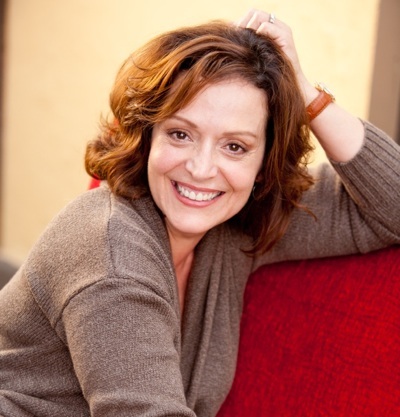 It was a great pleasure to have actress Marlene Forte take time to answer some interview questions for us. Co-starring on TNT's Dallas, Marlene shares about the love the entire cast on Dallas had and still has for actor Larry Hagman. She tells us about her upcoming role on Tyler Perry's latest film and she even shares some of the personal stuff like favorite ice cream, home cooked food, favorite pizza place and more. It's fun to learn about the real people who star in our favorite TV shows and movies. Marlene's answers definitely made this interview fun.



Now onto the Marlene Forte interview…


I know it's been a few months since you were honored, but HOLA (the Hispanic Organization of Latin Actors) honored you with their Excellence in Television award. How does it feel to walk in the same steps as other Latin actors like Antonio Banderas, Alfred Molino, Rosie Perez, Benjamin Pratt, Esai Morales, John Leguizamo who have also won the prestigious award?
I was surprised to get the call! I mean, I love my work, and everyone of those folks are actors that I admire and respect so, to be included in such a group of thespians was really an honor. And I had a silly grin on for months! I am still grinning! Lol


Dallas has always been a fun show to watch and now you have a great role on it co-starring as Carmen Ramos. How much fun do you have on the set?
Dallas has been lots of fun. The cast is awesome and there are really no divas on the set! The TV royalty and the younger actors are just lovely to work with. And everyone is pretty to look at! Lol


Did you watch the original incarnation of Dallas? If so, did you hate J.R. Ewing like many people did?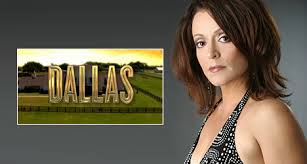 Well, honestly, I was a very young mom who was attempting to get thru college so I did not watch a whole lot if TV. But I was very aware of the show and JR. You had to live under a rock not to be aware! I have ALWAYS been aware of Larry Hangman! He was Major Nelson to me!



What about the real Larry Hagman? Was he a much different person in real life than his character?
Larry Hagman could not have been more different than JR. Although he always had that mischievous twinkle in his eyes! He was an amazing person. Full of life and laughter, and always smiling. Even when he was ill. It was an honor to work with him and have known him. I was blessed.


How hard has it been to continue filming without Larry Hagman?
Larry is still with us! It is hard not to see his silver bullet trailer on the lot but his spirit lives on in all if us. At least as long as this incarnation of Dallas lives! I do miss him. And am I sure I am not alone but I swear we feel him smiling down on us!


Let's talk about you personally. You haven't acted professionally all of your life, have you?
I started acting late in life. I did not think it was late, but now I realize, that everyone else did! Lol.


What was your inspiration to start acting? When you first started, did you have a specific goal to star on stage, the small screen or big screen?
Like I said, I was a very young mom and had other priorities to tend to but I have ALWAYS wanted to act! Since I was 10 years old. I was the oldest of an immigrant family and "acting" was definitely not a career my parents smiled upon. So I went to college and studied English Lit. Got my fill of Shakespeare and thought I might teach. But when I divorced my high school sweetie heart at the age of 22 I decided I would follow my heart. It took a few years but I got very lucky to get into LAByrinth theater company as it was just getting started. It was called the LAB at the time. The Latinos Actor's Base. And I surrounded myself with the likes of Phillip Seymour Hoffman, Sam Rockwell, Judy Reyes, David Zayas! We all started together. I got lucky. And the timing could not have been better. So I definitely started on stage and I still LOVE the theater. I am married to a wonderful playwright, Oliver Mayer and I still try to do one play a year.I never had just one inspiration. But I did grow up watching lots of TV and my dad did name me after Marlene Dietrich so there you have it! I love "acting" so I love doing it in all mediums. Theater, t.v., film, radio, wherever.


There came a time when you must have realized, "I'm a successful actress" can you share with our readers when that exactly happened and was it a certain breakout role which made you realize that or a breakout year?
Am I a successful actress?! Lol. I always worry that the next job won't come! Lol. I look at my IMDB page I think, "wow, I have been working" but I can't say that just one job did it. Dallas has helped I suppose but I always worry about the next job. I don't think that feeling ever goes away. Its a daily hustle. You are only as good as your last job. So I am always looking for the next gig.


For our readers out there who have a strong desire to make a career out of acting in Hollywood or starring on the stage in New York, could you give any advice that may guide them to success?
Well, if anyone I know wants to act, I ask them why? I love what I do. Every aspect of it. The rehearsals, the auditions, even the rejections! Well, maybe not the rejections, but every rejection just motivates me for the next round. This is a long road. Not a horse race. I am in it till I die or can't remember my lines. That is the type of drive you need to survive this career so if you can imagine yourself doing ANYTHING else, do that! And if you can't, then don't let anyone or anything stop you! It has to be like breathing. And never wait for the phone to ring, go out there and make it ring!


You were born in Cuba, how did you happen to wind up here in America?
I was born in Cuba but my dad and my mom left for political reasons. My dad was extremely disappointed with the Castro regime and they saw the writing on the wall so they decided to leave. My parents where very young themselves. I was an infant. But my dad always loved america. NYC to be exact so we came straight to New York. My dad was not too upset to leave and he never wanted to live in Miami. Too close to Cuba for him. He never had any plans to go back. We became Americans as soon as it was possible. I went back to Cuba in 1998 for the film festival and I went back to the shack I was born in. I am very glad my dad left when he did.


Born in Cuba, were you happy to see U.S. Relations (at least temporarily at the Mandela funeral) warm up to the Castro brothers? Or do you think that handshake between President Obama and Raul Castro gave support to the communist dictatorship?
I think the embargo is a load of crap and it does NOT hurt Castro in anyway. I was thrilled with our president and I only wish he would lift this ridiculous embargo before he leaves office. My fingers crossed. So NO I do NOT think that the hand shake gave the big bad communists any damn thing. I hope it leads to the end of this stupidity. But I can't say that over the dinner table in many of my Miami families homes.


Speaking of Cuba, who are some of your all-time favorite Cuban television /movie stars?

I love me some Danny Pino and Bobby Cannavale. Elizabeth Pena and Celia Cruz.


I see you worked with Marlon Waynans in Haunted House and you might be working with him again in Ambitions which is slated to be filmed this year. How is it to work with Marlon and can you tell us more about Ambitions?
I loved working with Marlon. That is one talented family! And FuNNY! And incredibly generous. He really lets you play. I have no idea what Ambitions is about but I am really glad he is thinking of me!


March 14th is the date Single Mom's Club rolls out. It looks like this will probably be my favorite Tyler Perry movie yet. What was that filming like? Was this the first time you'd worked with Tyler Perry?
I love working with Tyler. I worked with him on House of Payne. Tyler is very loyal and he really likes having his stable of actors and I am very lucky to be part of his empire! I always say, we Latinos need our own Tyler Perry! I play William Levy's mama in this one and I too think it's one of my favorites!
Finally I'd like to ask you about your favorites and preferences. Our readers always love this section of our celebrity interviews.


Favorite director you've worked with?
Paul Haggis in a TV show called Family Law
Favorite ice cream?
Chocolate chocolate mint
Favorite role ever played?
A cop on Criminal Minds.
The beach or the mountains?
Definitely the beach.
A good book or a magazine article?
My favorite book is Travels with Charley by John Steinbeck
Dream vacation spot?
Dream vacation spot is anywhere in the Caribbean.
Touched by an Angel or Highway to Heaven
Touched by an Angel
Family Guy or Modern Family?
Modern Family
Jesus, Mohammed or Buddha?
Buddha
Hollywood or Havana?
Hollywood
Favorite pizzeria?
Vito's on La Cienega
Favorite home cooked food?
Fricase de pollo
Cats or dogs?
Cats AND dogs. I have two cats and I dog. Don Aldo is the dog and Cheese and Mr Love are my cats!
That's about it. Thank you so much Marlene for your time in tackling all of these questions. It was a delight to meet you and learn so much more about THE Marlene Forte.

Follow Marlene on —> Twitter.


Thanks everyone for reading our Marlene Forte interview. If you have any comments or questions, leave them below and we'll make sure Marlene has a chance to see them!
Comments
comments