Tom Petty / Mudcrutch
Mudcrutch 2
Reprise
Release Date: May 20, 2016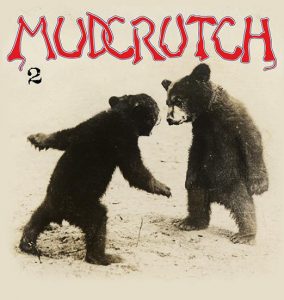 Mudcrutch 2 is, in most ways, I think, an improvement over their previous album. The loose, Southern rock and folk sound pairs well with the songs each of the band members has written. A number of the songs sound like mid-period Bob Dylan in the melodies and phrasing, contributing further to my sense of this being more akin to the Traveling Wilburys than a Heartbreakers record. This is due to the fact that different band members take lead vocals on the songs they wrote, as well as an overarching sense that this album is meant to be fun. There are songs like "Welcome to Hell" that I would probably identify as filler on a Heartbreakers record but that feel appropriate and fun in the Mudcrutch context.
The best songs though, (the one's I streamed nearly constantly on NPR's album preview in the week before this was released) are the ones where Petty is just plain being himself, like "I Forgive It All," a truly beautiful song. "Hungry No More" and "Dreams of Flying" are another pair that could easily have been reserved for the Heartbreakers. (The non-Petty-written "Beautiful World" is another standout for me, with that mix of optimism and defiance that characterize many classic Heartbreakers songs and albums.)
The album comfortably mixes genres from country, folk, and rock, and the playing is excellent throughout. There's no doubt that the musicians were feeling good and having fun with this music, and the result is an enjoyable listen from start to finish.
More Tom Petty Music
Check out Tom Petty's entire discography here.
Check out Tom Petty's greatest hits here.
Sample all 11 songs from Tom Petty's Mudcrutch 2 album here.
Follow Tom Petty
Website
Facebook
Twitter
Instagram
Comments
comments