The Ashley Sofia Interview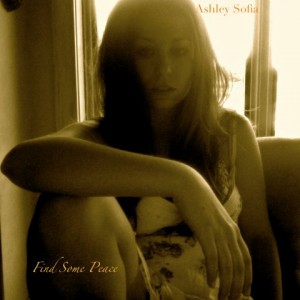 Check out this great interview with singer songwriter Ashley Sofia. Ashley has penned over 60 songs during the past couple years. This was done while pursing a college degree. It's going to be amazing what she can do when she puts all her time and effort into a career in music. I think she is going to rise to great heights in the music industry. Read this interview. Visit her website and listen to her music. Tell your firends all about Ashley Sofia.
Of particular interest in this interview is the varied musical influences she's had throughout life. There are so many unique things about Ashley. In one of her recent tweets after a day of antiquing, she claimed to be a 95 year old woman trapped inside the bod of a 21 year old. This interview reveals other personal traits and preferences that typically remain hidden in many artists with the stature of Ashley Sofia. I think her combination of authenticity and talent will take her far.
.

Permanent Ability Frontman Brian Lanese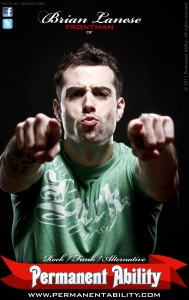 I am pleased to publish an interview with Permanent Ability frontman Brian Lanese. Permanent Ability is definitely the best unsigned funk/rock band in Los Angeles. After listening to each of their new songs, I can guarantee that "unsigned" is an adjective that won't be associated with this band for much longer.
.