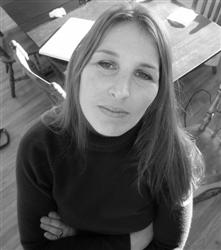 I can't say enough about Heather. She's an awesome mother, an amazing writer, an adventurer, always willing to help others and an up and coming innkeeper. Watch out Hilton Family!
I first met Heather while searching for someone to critique one of my picture books. It may have been over at Verla Kay's blue board or on the SCBWI message board. It was a long time ago and I'm definitely glad I met her.
When you're finished reading this interview, please visit Heather's website to learn even more about her.

Heather, do you remember the first story you ever wrote? How old were you and is that story still in print inside a personal scrapbook or box somewhere?
The first stories I "wrote" were ones I dictated to my mom. She wrote them down on the bottom of the pictures I'd drawn for the story. She actually recently brought me a big box of my stories. Apparently I made a lot of them!
Growing up, what picture books were your favorites?
I absolutely loved What Do People Do All Day? By Richard Scarry. I would sit and read that book for hours. I loved learning about where things came from and how they were grown or made. The artwork in that book is fabulous. It showed so much of the intertwining of life. I was fascinated.
Some other definite childhood favorites were Chicken Soup with Rice and Where the Wild Things Are by Maurice Sendak, Are You My Mother, Go, Dog. Go!, and Big Dog…Little Dog by P. D. Eastman, any book by Mercer Mayer, Little Rabbit's Loose Tooth by Lucy Bate, and Put Me In The Zoo by Robert Lopshire. I also loved The Elves and the Shoemaker. Not sure of which version, but I thought the idea of two little elves coming in and helping someone was so very nice. I still do. I wish some would come over to my house!
Where did your inspiration to become a serious writer for children arise?
Not too long after I decided to start writing for children I told one of my best friends, who also happens to be a child psychologist, that I had written some children's stories. She somehow talked me into sending her one to look at. I mailed her my handwritten story and she marked it all up and mailed it back. Really, it wasn't a very good story, and she kindly pointed out the problems she saw in it. But she was also enthusiastic and encouraging about it. She's an amazingly blunt person so I knew that if she believed in my writing there had to be something to it. I decided to go 21st century, get a computer, hook up to the internet, and start really trying to be a writer. It was one of the best decisions I've ever made.
Can you tell us a bit about your road to publication? When did you seriously begin submitting your stories to publishers? Did you get a contract for the first book you wrote? Walk us through your journey.
I wrote a lot of stories before I ever tried submitting to publishers. I was completely freaked out at the prospect of anyone reading anything I wrote, so I had to ease into it. I immersed myself in all the books and websites on writing that I could find. After I'd been writing for a while I went to a local writing class where I met a lady who had run a small publishing company that she had sold years back. She was looking to start a new company. We got to talking and she asked to see some of my work. I showed her a few of my picture book manuscripts. There was one that was a mystery about a missing librarian. She asked if I could turn it into a chapter book that could help teach children about the library. So I did. That became my first published book. The company wanted more chapter books from me but with three young children I just didn't have the time or energy for longer works. Picture books were just a better fit for me at the time so I decided to focus on them and other shorter works.
I joined a great critique group which really kept me writing. One day one of my partners put up a monster story for critique (It is now a published book, I Need My Monster by Amanda Noll), which reminded me that I had a monster story too. I polished it up and managed to get it sent to a couple of publishers. I got a request from one on a query at the same time I had interest from Raven Tree Press on the full manuscript. The other publisher passed, but Bedtime Monster made it through all the readings at Raven Tree and they offered me a contract.
Becoming an author has definitely been a process. In eight or so years I've written a lot of stories, many of which have never been read. I've gone from form rejections, to some nice personals here and there, to acceptance for publication, and now to being represented by Karen Grencik at Red Fox Literary. It's been slow and steady but I finally feel like I might sometimes actually know what I'm doing.
Of the rejections you've received, do any really stand out in your mind as distinctive in a good or bad way?
For sure the nice, helpful rejections stand out in my mind. I can't even choose which one of them was the best because they were each special to me and helped me move forward with my writing. Anytime an agent or editor takes the time to write back and give advice on a manuscript is a special gift.
What advice can you provide beginning writers who receive rejection after rejection and feel like giving up?
Form rejections are just that—forms. They're not bad. People are just busy. If writing is what you love to do, keep doing it! I like to think that rejections are even good. They mean you're getting your writing out there and making a go at meeting your goal of publication. Belief in yourself is the most important thing you can have as a writer because you will be told no. Numerous times. Immerse yourself in the world of literature. Always keep learning. Read books in your genre. Study the market. Be a part of the online and offline writing communities. You never know when some new piece of knowledge will help propel your efforts forward.
Writing is not an easy profession, what keeps you going when things get tough?
Perhaps I'm a fool, but writing books for children is one of the few things I'm certain that I'm good at. And I'm not really the type of person to go around saying I'm good at anything. I'm almost embarrassed that I just said it here! There's also this problem that I can't quit writing. I've tried at least a dozen times. I even went as far as to fill a trashcan with everything I'd ever written. I let that writing sit in the trash for an entire day. Boy was I unhappy. If I would have had the forethought, I wouldn't have thrown it into the kitchen garbage can because it was back out by the end of the day. Luckily it was only a little bit soggy. So, after the garbage can incident I accepted the fact that this is what I do and I'm going with it.
I'd classify you as an outdoorsy/adventurous woman. Do you agree with that assessment and if this is you, does it influence your children's writing in any way?
Well, in my early twenties I did run off from a pretty cushy California lifestyle to a rugged and mostly uninhabited mountain in Washington State. I guess that's pretty adventurous. Living on the mountain you are definitely aware of nature all around. I have a very deep appreciation for it and believe that we need to respect and care for the earth and all of its inhabitants. This definitely does find a way into my writing in one way or another.
You do author visits at schools and libraries. Have you had any interesting or odd experiences in any of your author visits?
Every visit I have done always makes me feel so amazed at the enthusiasm and support I am shown just because I am someone who writes books. My very first library program was a lot of fun because I did it at "my" library. (I work there as an assistant librarian and am also on the board.) My friends made it a release party and all pitched in and made it really special. My kids made monster cupcakes with the head librarian. Friends brought snacks and drinks and decorations. They also helped me get all of my crafts ready. And still, I was so nervous! But my husband got a kick out of it. He pointed out that I was just going to the library. I was there all the time. It was no big deal. That certainly helped!
Bedtime Monster is a fun book. What activities, if any, do you have children do after you read it to them at school visits?
I like to make monsters with the kids. I bring a whole bunch of monster parts with me (don't worry, they're paper), different eyes, noses, horns, and of course, tails. We glue them onto monster bodies. Everyone's always turns out different and fabulous. It's a really fun project to do with the kids and they all seem to have a great time doing it. I also came up with some very simple monster origami that the kids can fold themselves. If everyone is too young for even that, I've always got the coloring sheets from Bonnie Adamson's illustrations that I downloaded from the Raven Tree Press website.
Writers hear all the time that picture books should not be didactic. But teachers sometimes need books to teach lessons, how do you walk that fine line of not going too far in either direction in your writing for children?
I homeschooled my children for quite a few years and it certainly influenced my thinking on books that teach children. I think that the trick is to make the story fun. Look at Chicka Chicka Boom Boom, its fun and it teaches the alphabet. Fabulous! I do love to write stories that teach. I have manuscripts about the alphabet, math, reading, etc. A strong character, story arc, and a great hook are still important, even in a story that teaches.
Publishers have laid off a lot of workers over the past few years, this has included people in the marketing departments too. This causes writers, in some cases, to become their own PR firm. In addition to what Raven Tree does for you, do you personally market or publicize Bedtime Monster? If so, how?
I did quite a few interviews when Bedtime Monster came out, which was fun. Right now I basically keep an online presence on Twitter, Facebook, Goodreads, and my blog. I don't push my books, but the links are there for people to see if they're interested in what I do. I live in a pretty secluded area so being online is really my lifeline to the writing community. I like to talk with people and help where I can. I do things like keep up my Monster List of Picture Book Agents on my blog and do critique giveaways from time to time. I guess I just believe in being present for people to find. I'm certain that selling another book would be great for publicity. I'm definitely working on that!
How important is the continuing education of a picture book writer? And how does a picture book writer obtain this continuing education?
Continuing education is so important. The market is in a continual state of flux, from what publishers are looking for to who is (and isn't) open to submissions. Conferences and workshops are great ways to learn, for sure, but there is a ton of information online once you start looking. I love Twitter and Verla Kay's Blue Board for keeping up to date on what's happening in the world of kidlit. Certainly the act of writing in itself helps make a person a better writer and participating in critiques whether it is with a partner, a group, or a paid critique will definitely help strengthen a person's knowledge and skills.
What picture book authors are on the shelves right now that you absolutely adore and have to read when their new books are released?
I always have to read any new books by John Lechner, Nina Laden, Peter H. Reynolds, Erik Brooks. Bob Shea, Mo Willems, Peter Brown, Carin Berger, Elisa Kleven… this list could go on and on. I did love Betty Bunny Loves Chocolate Cake so much that I cannot wait to read Michael B. Kaplan's next book. And I'm also impatiently waiting for Corey Rosen Schwartz's The Three Ninja Pigs and Goldi Rocks and the Three Bears to come out.
If there were only one category of children's writing you could pursue, would it be picture books, chapter books, MG or YA?
Although I am working on an MG and chapter books, I seriously can't help but write picture books. Writing short is what I do best. When I write longer I really have to stretch myself. Ha!
Almost finally, if you couldn't write or do anything bookish, where would you put all of your creative talents?
I'm in awe of mosaics. If I didn't spend all of my free time writing I can see myself breaking tiles and putting them back together.
Now finally, can you share with my readers one thing no one else may know about you?
Well, I recently moved into an inn in the mountains in an old ghost town, and I'm looking into holding writing retreats here. I'm not sure if I'll be able to pull it off but it could definitely be a lot fun if I can make it happen!
Visit Heather's Monster List of Picture Book Agents

Visit Heather's Blog Frolicking through Cyberspace

Follow Heather on Twitter
Comments
comments