.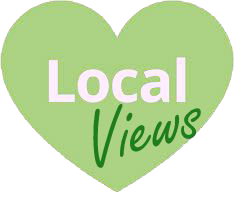 Our LocalViews section features groups of interviews centered around one particular geographic location i.e. a neighborhood, town or city or one particular business or organization i.e. a local school, church, city government, the customers at a local Starbucks, its baristas, etc., … you name it.
The LocalViews section is made up of numerous communities, small, large and somewhere in between. The buzzword for the past few years in regard to being a better business, organization or neighborhood has been the term, "community." The LocalViews section of GotInterviews.com gives you an easy way to create "community."
.
Find Your Community
Businesses
Neighborhood
Sports Teams
Churches
Organizations
.
Email us today if you want to have a special LocalViews section for your business, school, organization, church, neighborhood or sports team. We make our rates affordable for your budget.